All products displayed on this search is for a 2012 Suzuki Boulevard M50. Please click the "Add to Cart" button and select the suggested quantities on the following page. Important: Click the BACK BUTTON when finished selecting quantities for each item to return to this page until you are done with all products you would like to order. Then click Checkout after you have added the last item to the cart. Multiple oils or filters may be compatible with your vehicle below.
Recommended oil for my 2012 Boulevard M50
Product Name
Product Description
Capacities
Product
Engine Oil
10W-40 Synthetic Metric Motorcycle Oil
Revving your motorcycle engine to the max or cruising on a sunny day, this oil will protect your engine with top wear protection, smooth shifting and cleaner performance giving you peace of mind. This motorcycle oil is synthetic and made in the USA.
Capacity 3.59 Quarts

MCFQT-EA



Add To Cart
Add To Cart
Gear
SEVERE GEAR® 75W-90
This special formula is made for harsh operating conditions that pick-up trucks endure. Also top-notch protection for SUVs, heavy equipment, and other heavy-duty vehicles. Made in the USA.

SVGPK-EA



Add To Cart
Add To Cart
Recommended oil filters for my 2012 Boulevard M50
Product Name
Product Description
Product
AMSOIL EaOM Motorcycle Oil Filters
Get the best motorcycle filter for your 2012 Suzuki Boulevard M50. Made in the USA.

EAOM109-EA



Add To Cart
Add To Cart
WIX Oil Filter
This WIX oil filter is for your 2012 Suzuki Boulevard M50 and has a double seal and glass-enhanced material. Blocks microscopic debris and particles from entering your engine!

51359-EA



Add To Cart
Add To Cart
When storing your bike for the season, you don't need to worry about rust or acid corrosion when using synthetic motor oil. Synthetic oils, like Amsoil, contain additives that prevent rust formation and detergents that neutralize acids – protecting your bike until you need it again.
Related Products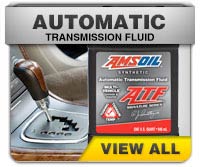 Love your chopper? Keep it purring by feeding it only the best, Amsoil's Synthetic motorcycle oil. Amsoil will keep your baby free of sludge, crud, and debris, and its low viscosity will reduce internal friction keeping your chopper running longer.

If you're looking for another year, make or model instead of this 2012 Suzuki Boulevard M50 motor oil, try one of these similar models below. We try to keep one page for each model vehicle.
Extremes can hurt your motorcycle engine. Cold starts to high RPMs; Synthetic motor oils protect your bike at both ends of the spectrum. Synthetics lack the wax found in conventional oils, which cause motor oil to congeal on cold days. Even in subzero temperatures, synthetics remain fluid.