All products displayed on this search is for a 2006 Suzuki Boulevard M50. Please click the "Add to Cart" button and select the suggested quantities on the following page. Important: Click the BACK BUTTON when finished selecting quantities for each item to return to this page until you are done with all products you would like to order. Then click Checkout after you have added the last item to the cart. Multiple oils or filters may be compatible with your vehicle below.
Recommended oil for my 2006 Boulevard M50
Product Name
Product Description
Capacities
Product
Engine Oil
10W-40 Synthetic Metric Motorcycle Oil
Revving your motorcycle engine to the max or cruising on a sunny day, this oil will protect your engine with top wear protection, smooth shifting and cleaner performance giving you peace of mind. This motorcycle oil is synthetic and made in the USA.

MCFQT-EA



Add To Cart
Add To Cart
Recommended oil filters for my 2006 Boulevard M50
Product Name
Product Description
Product
AMSOIL EaOM Motorcycle Oil Filters
Get the best motorcycle filter for your 2006 Suzuki Boulevard M50. Made in the USA.

EAOM109-EA



Add To Cart
Add To Cart
WIX Oil Filter
This WIX oil filter is for your 2006 Suzuki Boulevard M50 and has a double seal and glass-enhanced material. Blocks microscopic debris and particles from entering your engine!

51359-EA



Add To Cart
Add To Cart
Imagine knowing you were doing something good for your bike and the environment. Synthetic oils run cleaner and decrease the number of oil changes. Motor oil doesn't wear out. It just needs to be cleaned, so remember to recycle.
Related Products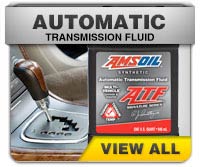 Hard ride? Extra weight? Heavy load? High RPMs? They all equal more engine heat. Your motorcycle needs all the help it can get. So, switch it over to synthetic oil that will limit engine wear and prevent overheating even under the harshest conditions.

If you're looking for another year, make or model instead of this 2006 Suzuki Boulevard M50 motor oil, try one of these similar models below. We try to keep one page for each model vehicle.
Want a consistent confident clutch feel for your dirt bike? Synthetic oil designed exclusively for motorcycles promotes longer clutch life and provides smooth shifts and a consistent feel. Don't pass up the opportunity to do something good for your ride. Give it the gift of synthetic motor oil to improve your, and its, quality of life.