All products displayed on this search is for a 2019 Volvo S90. Please click the "Add to Cart" button and select the suggested quantities on the following page. Important: Click the BACK BUTTON when finished selecting quantities for each item to return to this page until you are done with all products you would like to order. Then click Checkout after you have added the last item to the cart. Multiple oils or filters may be compatible with your vehicle below.
Recommended oil for my 2019 S90
Product Name
Product Description
Capacities
Product
SAE 0W-20 LS Synthetic European Motor Oil
This synthetic European motor oil will provide awesome protection and give you great performance for gasoline and diesel engines. Will help protect your engine while keeping your emission system operating optimally. Get the best synthetic oil for your 2019 Volvo S90.
With filter 6.2 quarts After refill check oil level.

AFEQT-EA



Add To Cart
Add To Cart
Differential for my Volvo S90
Product Name
Note
Capacities
Product Description
Product
SEVERE GEAR® 75W-90
This special formula is made for harsh operating conditions that pick-up trucks endure. Also top-notch protection for SUVs, heavy equipment, and other heavy-duty vehicles. Made in the USA.

SVGPK-EA



Add To Cart
Add To Cart
Recommended coolants for my Volvo S90
Product Name
Product Description
Capacities
Product
Passenger Car & Light Truck Antifreeze & Coolant
maximum protection for your 2019 Volvo S90 under extreme temperatures and operating conditions! Lasts up to 150,000 miles or five years! (whichever comes first)

ANTPC1G-EA



Add To Cart
Add To Cart
Low Toxicity Antifreeze and Engine Coolant
Lasts in your 2019 Volvo S90 for up to 150,000 miles or five years! (whichever comes first). Biodegradable!

ANT1G-EA



Add To Cart
Add To Cart
Switch from conventional motor oils to synthetic. Synthetics resist thermal breakdown, reduce engine wear, and include additives that prolong engine life by reducing wear—keeping you on the road longer between tune-ups.
Related Products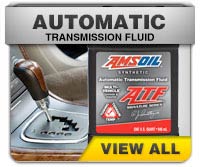 Order Amsoil today and have your local shop replace your oil with Amsoil! They should gladly do it for you so that you can be a happy customer! You will also enjoy longer drain intervals up to a year! Switch up from regular or conventional oil. Less time spent changing your oil and more time to enjoy the things that you love, especially if you change your oil on weekends. Plus you will be protecting your car, truck or van's motor with a superior synthetic engine oil proudly made in the USA since 1972! If you are thinking about another oil, then be careful of synthetics that are blends or cheap synthetics at the big chain stores. Thank you for visiting Search For Parts!

If you're looking for another year, make or model instead of this 2019 Volvo S90 motor oil, try one of these similar models below. We try to keep one page for each model vehicle.
Why Amsoil? Superior protection against wear, improved fuel economy and better performance under extreme temperatures. Amsoil is the only oil that is able to last up to 25,000 miles. Save yourself time and money and protect your car or truck by using Amsoil products. Your vehicle will last longer and you will lower your maintenance expenses. Protect your Honda, Toyota, Nissan, Chevrolet, Ford, Chrysler or any other vehicle with Amsoil synthetic oil!