All products displayed on this search is for a 2016 PORSCHE CAYENNE. Please click the "Add to Cart" button and select the suggested quantities on the following page. Important: Click the BACK BUTTON when finished selecting quantities for each item to return to this page until you are done with all products you would like to order. Then click Checkout after you have added the last item to the cart. Multiple oils or filters may be compatible with your vehicle below.
Recommended oil for my 2016 Cayenne
Product Name
Product Description
Capacities
Product
European Car Formula 5W-30 Improved ESP Synthetic Motor Oil
This is the best synthetic motor oil for your European car offering you superior engine protection for your vehicle. It is also approved by many manufacturers and has a vast range of viscosity/different levels of emissions system protection so that a sensitive emission system works efficiently. Check your owner's manual for drain intervals. Don't forget to buy an oil filter for your Porsche.
With filter 7.2 quarts After refill check oil level.

AELQT-EA



Add To Cart
Add To Cart
Recommended oil filters for my 2016 Cayenne
Product Name
Product Description
Product
MANN-FILTERS Oil Filters
MANN-FILTER filters for your 2016 Porsche Cayenne remove dirt, dust, carbon deposits and soot. Should be changed as recommended by Porsche.

HU7029z-EA



Add To Cart
Add To Cart
Recommended coolants for my Porsche Cayenne
Product Name
Product Description
Capacities
Product
Passenger Car & Light Truck Antifreeze & Coolant
maximum protection for your 2016 Porsche Cayenne under extreme temperatures and operating conditions! Lasts up to 150,000 miles or five years! (whichever comes first)

ANTPC1G-EA



Add To Cart
Add To Cart
Low Toxicity Antifreeze and Engine Coolant
Lasts in your 2016 Porsche Cayenne for up to 150,000 miles or five years! (whichever comes first). Biodegradable!

ANT1G-EA



Add To Cart
Add To Cart
We all have busy schedules with family, or work, or maybe you want to relax on weekends or even after work on the weekday instead of changing your oil frequently. Switch to Amsoil and enjoy the world's best synthetic motor oil which will last up to a year in your car, SUV, or truck! Whether you own a Chevy, Ford, Chrysler, Toyota, Honda or other make, we have the oil and filter for you! Outstanding protection and peace of mind and less hassle as changing your oil frequently won't be necessary anymore! Order today, Amsoil has been around since 1972! We have awesome products for your vehicle besides synthetic oil such as transmission fluids and cabin air filters. Thanks for stopping by and give your vehicle the best!
Related Products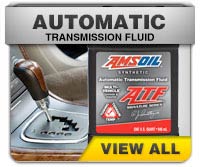 Amsoil is long lasting synthetic oil which will save you money providing you with a longer drain interval of 15,000 miles under severe conditions and 25,000 miles in normal conditions. Reduce the hours spent per year changing your oil which means your PORSCHE CAYENNE will spend less time at a dealership or mechanic.

If you're looking for another year, make or model instead of this 2016 PORSCHE CAYENNE motor oil, try one of these similar models below. We try to keep one page for each model vehicle.
Amsoil provides you with an extended drain interval and this means you will have to change your motor oil less often saving you money and time! In addition to this, your car, truck, or van will have superior wear protection, lower operating temperatures, better fuel mileage and smoother starts in cold weather. You will have reduced maintenance costs and your motor will last much longer. Forget about Castrol, Mobil 1, Quaker State, Red Line, or Valvoline. Get a superior oil that is made domestically and save time and money. Also less repairs!