All products displayed on this search is for a 2017 Mini COOPER. Please click the "Add to Cart" button and select the suggested quantities on the following page. Important: Click the BACK BUTTON when finished selecting quantities for each item to return to this page until you are done with all products you would like to order. Then click Checkout after you have added the last item to the cart. Multiple oils or filters may be compatible with your vehicle below.
Recommended oil for my 2017 Cooper
Product Name
Product Description
Capacities
Product
SAE 0W-20 LS Synthetic European Motor Oil
This synthetic European motor oil will provide awesome protection and give you great performance for gasoline and diesel engines. Will help protect your engine while keeping your emission system operating optimally. Get the best synthetic oil for your 2017 Mini Cooper.
With filter 5.6 quarts After refill check oil level.

AFEQT-EA



Add To Cart
Add To Cart
Recommended coolants for my Mini Cooper
Product Name
Product Description
Capacities
Product
Passenger Car & Light Truck Antifreeze & Coolant
maximum protection for your 2017 Mini Cooper under extreme temperatures and operating conditions! Lasts up to 150,000 miles or five years! (whichever comes first)

ANTPC1G-EA



Add To Cart
Add To Cart
Low Toxicity Antifreeze and Engine Coolant
Lasts in your 2017 Mini Cooper for up to 150,000 miles or five years! (whichever comes first). Biodegradable!

ANT1G-EA



Add To Cart
Add To Cart
The best synthetic oil for your vehicle because Amsoil backs up any claims made through extensive testing. Extreme heat protection, prevents wear on your vehicle's engine and less visits to the mechanic to change your oil. It is made in the USA and at the same time you are supporting American jobs!
"I love this oil because I have a busy schedule with children and I also do Uber and Lyft. Now I am not wasting time every few months changing my oil. Worth every penny!" - Jessica G.
Related Products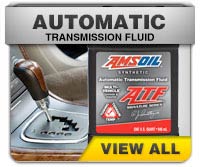 Good tip! If your engine is burning up oil and has no leaks, our oil will help stop consumption. Always check your oil level and make sure it is topped off so buy an extra quart as over time oil level may go down. If your car burns up more oil than normal then switch up the brand and try Amsoil. Check for leaks as well to prevent oil loss.

If you're looking for another year, make or model instead of this 2017 Mini COOPER motor oil, try one of these similar models below. We try to keep one page for each model vehicle.
Do your due diligence and research Mobil, Redline, Valvoline, Castrol, Royal Purple, or any other synthetic motor oil change for your car. You will discover that Amsoil leaves the competition behind! Beware of synthetic blends and dump that regular or conventional oil which has low change intervals and really is nowhere near the quality of synthetic oil.