All products displayed on this search is for a 2017 Mini COOPER. Please click the "Add to Cart" button and select the suggested quantities on the following page. Important: Click the BACK BUTTON when finished selecting quantities for each item to return to this page until you are done with all products you would like to order. Then click Checkout after you have added the last item to the cart. Multiple oils or filters may be compatible with your vehicle below.
Recommended oil for my 2017 Cooper
Product Name
Product Description
Capacities
Product
SAE 0W-20 LS Synthetic European Motor Oil
This synthetic European motor oil will provide awesome protection and give you great performance for gasoline and diesel engines. Will help protect your engine while keeping your emission system operating optimally. Get the best synthetic oil for your 2017 Mini Cooper.
With filter 5.6 quarts After refill check oil level.

AFEQT-EA



Add To Cart
Add To Cart
Recommended coolants for my Mini Cooper
Product Name
Product Description
Capacities
Product
Passenger Car & Light Truck Antifreeze & Coolant
maximum protection for your 2017 Mini Cooper under extreme temperatures and operating conditions! Lasts up to 150,000 miles or five years! (whichever comes first)

ANTPC1G-EA



Add To Cart
Add To Cart
Low Toxicity Antifreeze and Engine Coolant
Lasts in your 2017 Mini Cooper for up to 150,000 miles or five years! (whichever comes first). Biodegradable!

ANT1G-EA



Add To Cart
Add To Cart
The best synthetic motor oil for your is Amsoil. Change your oil and protect your vehicle, truck, boat, or motorcycle. Harley owners love us! Support American jobs as Amsoil is made in the U.S.A. Also great for race cars, other motorcycles such as Honda and Suzuki, and even boats. You can find the capacity needed for your engine on this page. Youtube has great videos and tutorials to teach you how to change your own oil or you can take Amsoil to an auto shop and if they are reputable, they will charge you 1 hour labor and change it without any issues.
Related Products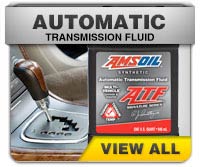 Improve your vehicle's efficacy by moving to a synthetic motor oil. Synthetic oils burn cleaner and keep engines free of sludge and deposits because they are manufactured lacking impurities. Your engine will run smoother longer with fewer emissions and improved fuel economy.

If you're looking for another year, make or model instead of this 2017 Mini COOPER motor oil, try one of these similar models below. We try to keep one page for each model vehicle.
Protect your engine in you car, truck, motorcycle! Amsoil synthetics will help you save money and make your motor last longer. Save hard earned cash by changing your oil less frequently, which is better for the environment, and save time also! Does your local dealership or quicklube place refuse to change Amsoil that you bring to them? Most likely they probably will decline to put in the oil of your choice which means they want you to come back for many oil changes during the year and other costs with those "scheduled" maintenance packages. The solution? Find a local mechanic who will! Just get on Yelp or Google and search for an honest mechanic in your area! Those quick-lube places want you to go back over and over again! With Amsoil, you change your oil and then you do not have to worry about it for a year! Enjoy time with family and friends instead!