All products displayed on this search is for a 2018 FORD MUSTANG. Please click the "Add to Cart" button and select the suggested quantities on the following page. Important: Click the BACK BUTTON when finished selecting quantities for each item to return to this page until you are done with all products you would like to order. Then click Checkout after you have added the last item to the cart. Multiple oils or filters may be compatible with your vehicle below.
Recommended coolants for my Ford Mustang
Product Name
Product Description
Capacities
Product
Passenger Car & Light Truck Antifreeze & Coolant
maximum protection for your 2018 Ford Mustang under extreme temperatures and operating conditions! Lasts up to 150,000 miles or five years! (whichever comes first)

ANTPC1G-EA



Add To Cart
Add To Cart
Low Toxicity Antifreeze and Engine Coolant
Lasts in your 2018 Ford Mustang for up to 150,000 miles or five years! (whichever comes first). Biodegradable!

ANT1G-EA



Add To Cart
Add To Cart
Stop changing your oil every few months and save time and money. Protect your engine and make it last long with Amsoil! Prevent costly repairs and protect your engine from harsh weather. Amsoil synthetic with our top of the line high tech filters will prevent contaminants from entering your engine preventing mechanical breakdown. We know you love your car or truck so treat it right and switch over to the best synthetic oil on the market that is a full synthetic and not a blend like some of those brands on the shelf at the big retail stores. Other oils may not be fully synthetic and forget about regular or convention oil because they do not come close to synthetics! Also, it is false that using any synthetic oil brand will void your warranty.
Related Products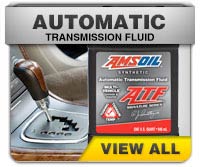 Do you own a fleet of cabs or taxis? Do you do crazy heavy duty miles driving Uber or Lyft full time as a source of income. Hate stopping to service your car, truck, or SUV while working for Uber and Lyft? This is revenue lost! Nobody likes losing time and money! Change your oil less often with the best synthetic oil, Amsoil! Order now! Have a local mechanic or service shop put it in and you will drive three times more miles without changing your oil plus you will protect your engine so that in the future you will have less engine repair bills! Any shop should say yes. If they don't they are not honest.

If you're looking for another year, make or model instead of this 2018 FORD MUSTANG motor oil, try one of these similar models below. We try to keep one page for each model vehicle.
Support American oil and protect your car at the same time with Amsoil synthetic oil. Amsoil is high quality synthetic oil which is well known for it's longer intervals and that means less visits to the mechanic. Bullet proof your engine with the best synthetic motor oil on the market.
Not your vehicle?Search synthetic oil for my vehicle