All products displayed on this search is for a 1985 Dodge CHARGER. Please click the "Add to Cart" button and select the suggested quantities on the following page. Important: Click the BACK BUTTON when finished selecting quantities for each item to return to this page until you are done with all products you would like to order. Then click Checkout after you have added the last item to the cart. Multiple oils or filters may be compatible with your vehicle below.
Recommended oil filters for my 1985 Charger
Product Name
Product Description
Product
AMSOIL Ea Oil Filters
Awesome filter for your 1985 Dodge Charger which is recommended for 15,000 miles/one year, whichever comes first, in normal or severe driving conditions.

EA15K51-EA



Add To Cart
Add To Cart
WIX Oil Filter
Wix oil filters for your 1985 Dodge Charger have extended OEM recommendations which match the drain intervals of AMSOIL XL synthetic motor oil which is 12k or 1 year, whichever is first.

51348-EA



Add To Cart
Add To Cart
Recommended coolants for my Dodge Charger
Product Name
Product Description
Capacities
Product
Passenger Car & Light Truck Antifreeze & Coolant
maximum protection for your 1985 Dodge Charger under extreme temperatures and operating conditions! Lasts up to 150,000 miles or five years! (whichever comes first)

ANTPC1G-EA



Add To Cart
Add To Cart
Low Toxicity Antifreeze and Engine Coolant
Lasts in your 1985 Dodge Charger for up to 150,000 miles or five years! (whichever comes first). Biodegradable!

ANT1G-EA



Add To Cart
Add To Cart
"I really don't know how to change my oil but I really wanted to buy Amsoil for my Toyota Corolla. I don't have time to change my oil frequently and I needed something that would last super long so I took it to a local mechanic shop and they gladly put Amsoil in my engine and installed the filter too. This was great as I was kind of worried that a mechanic would not do it. Now I only have to worry about ordering oil once every year!" - Cindy M.
Related Products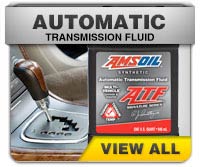 Have you realized that some dealerships are requesting you make an appointment to service your vehicle for an oil change? And if you do not set one up, then you risk showing up to a crowded dealership and having to leave or wait for several hours. This doesn't have to be the case where you waste an entire day trying to get your vehicle serviced! Switch over to Amsoil and not worry about changing your oil for a year while you protect your engine from stress and extreme temperatures! MADE IN USA! This is the recommended oil for your Dodge CHARGER. In our personal experience, buying your own oil and taking it to a local mechanic is much easier and cheaper than going to the dealer. We noticed that some dealerships refuse to put in your own oil. Hmmm, we wonder why they would refuse!

If you're looking for another year, make or model instead of this 1985 Dodge CHARGER motor oil, try one of these similar models below. We try to keep one page for each model vehicle.
If you want to protect your vehicle's engine and not worry about going every several months to change your oil then Amsoil is for you! Awesome protection, less friction, lower operating temperature, better gas mileage and best of all no waiting for over an hour to change your oil for a year or 15,000 miles. Excellent filters too will help protect your engine from contamination. Order now, and yes! any mechanic should accept to put it in for you! Look on yelp or google and find a shop that will do this for you. If they say no, then it is time to find another mechanic! Save your engine and buy Amsoil, made in the U.S.A.