All products displayed on this search is for a 1983 Dodge CHARGER. Please click the "Add to Cart" button and select the suggested quantities on the following page. Important: Click the BACK BUTTON when finished selecting quantities for each item to return to this page until you are done with all products you would like to order. Then click Checkout after you have added the last item to the cart. Multiple oils or filters may be compatible with your vehicle below.
Recommended oil filters for my 1983 Charger
Product Name
Product Description
Product
WIX Oil Filter
Wix oil filters for your 1983 Dodge Charger have extended OEM recommendations which match the drain intervals of AMSOIL XL synthetic motor oil which is 12k or 1 year, whichever is first.

51348-EA



Add To Cart
Add To Cart
Recommended coolants for my Dodge Charger
Product Name
Product Description
Capacities
Product
Passenger Car & Light Truck Antifreeze & Coolant
maximum protection for your 1983 Dodge Charger under extreme temperatures and operating conditions! Lasts up to 150,000 miles or five years! (whichever comes first)

ANTPC1G-EA



Add To Cart
Add To Cart
Low Toxicity Antifreeze and Engine Coolant
Lasts in your 1983 Dodge Charger for up to 150,000 miles or five years! (whichever comes first). Biodegradable!

ANT1G-EA



Add To Cart
Add To Cart
Since you have to change your oil less frequently with Amsoil, this has a positive impact on the environment. Not only will you have the best lubricant in your engine, but you help reduce the oil disposed from an oil change! In addition to this, Amsoil has been around since 1972 and is made in the U.S.A. which supports American workers! Change your oil with Amsoil and protect your van, car, or truck with the best synthetic oil you can find. Thanks for visiting!
Related Products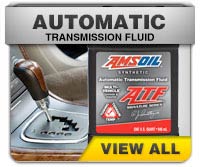 Amsoil's synthetic oil for cars and trucks has additives that will lengthen your engine's life. Their detergent additives will clean out deposits in your engine and prevent more from forming.

If you're looking for another year, make or model instead of this 1983 Dodge CHARGER motor oil, try one of these similar models below. We try to keep one page for each model vehicle.
Just as with any synthetic motor oil brand, Amsoil will not void your car or truck's warranty! Less wear and tear on your engine is the benefit you will receive by using Amsoil. Less visits to the mechanic for engine service and oil changes as well which will save you hours of time and a significant amount of money. Order today! Not only will you protect your engine but you will support American jobs as Amsoil is made in the U.S.A. If you change your own oil you can look up the capacity of your vehicle on our page and we really appreciate you visiting our site. Be sure to top off your oil every month or so which means check the oil level and make sure it is not low. If your capacity is a whole number of quarts, grab an extra quart to top off. This also refreshes the protective additives in the oil. Thanks for visiting this page!!